The winners of the 4 photo contest
Publication date: 07.11.2017 09:07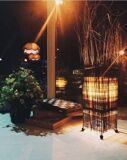 Friends!
Holidays over, but not for our photo contest participants!
Today, we summarize and willing to help out You deserved prizes!
So, drum roll
!

1 place For Unexpected beautiful and informative look at the Coffee shop "Med i Pryanost"
took angelina Korf (https://m.vk.com/angelinakphoto) and receives a beautiful and delicious cake
!

2 place For beautiful and meaningful photo
took Anna Sobko (http://instagram.com/anisobko)! And gets the prize -a set of delicious pastries
from the chef
!

3 place For exquisite look
Mary took (http://instagram.com/takaya_vot_masha) and receives a tasting set honey
with miniboone
!

The prize for the best comment
awarded to Natalie (http://instagram.com/grafusik) and she gets a Wonderful cake
!

Baby cake for the best baby photo
awarded to Catherine (http://instagram.com/katyushka2608)!

Incentive prize -a set of cakes get:

Xenia (http://instagram.com/ksyshaksysha06)

Anastasia (http://instagram.com/missisvoronina)

Victoria (https://vk.com/victoryamay)
We are grateful to All for their active participation in a tasty and creative life of our coffee shop!
Thank You! Definitely look forward to a visit!
#medipryanostcontest #medipryanost #Kolomna #contest